12 Corners // 12corners.com
12 Corners Vineyards was started by a small group of friends who grew up in Michigan and recognized the uniqueness of a site just four miles off Michigan's famed "Gold Coast." The neighborhood of Twelve Corners, Michigan is the vineyards namesake and features a 115-acre estate planted with both vinifera and hybrid grapes. Riesling, Cabernet Franc, Merlot, Chardonnay, and Traminette are but a sampling of the varieties offered.
Gravity // gravitywine.com
Everyday our customers comment on the Jaw Dropping beauty of our setting. Come and unwind in our tasting room or expansive covered deck overlooking our lake and vineyards. From traditional dry reds to sweet summer sippers, we have a great selection of wines and ciders for you to enjoy by the taste, glass, or bottle.
Hickory Creek // hickorycreekwinery.com
Hickory Creek Winery is the smallest production winery in the area, specializing in "old world" European-style wines made from local Lake Michigan Shore AVA fruit. Hickory Creek's charming red barn tasting room features a hand-hewn hickory wood bar with a view of the production area. At any given time, they offer over 20 varieties of wines to choose from for tasting.
Lake Michigan Vintners // lakemichiganvintners.com
Lake Michigan Vintners is unlike any other tasting room in the Midwest. Under the direction of renowned winemaker, Michael Moyer, Lake Michigan Vintners wines are handcrafted by Lake Michigan College's wine and viticulture students. They prove that Southwest Michigan wines can rival the greatest wines of the world by producing delicious wines of exquisite balance and finesse.

Lemon Creek Winery // lemoncreekwinery.com
Lemon Creek Winery's long tradition of quality winemaking has garnered hundreds of awards in over 30 years of making Michigan's finest wines. With an impressive collection of white, red, and specialty wines, you'll be sure to find something you love. Lemon Creek's historic vineyard and winery is nestled in the heart of Michigan's wine country with award-winning wines that are 100% estate-grown and bottled—keeping a tradition that has lasted for more than 160 years.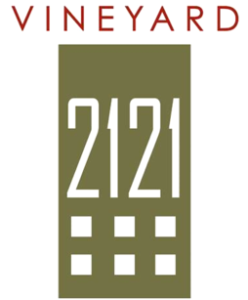 Vineyard 2121 // vineyard2121.com
Wine should be appreciated and savored in a peaceful setting, one that transports you from the chaos of everyday to a beautiful escape. Vineyard 2121 began with the shared passion of Jeffrey & Deborah Pallas for entertaining friends, their love of Southwest Michigan and all it has to offer. This duo combined their expertise to create an idyllic destination. Jeffrey designed and built an exquisite tasting room and winery. With Jeffrey's numerous years of landscape design, the site is the perfect setting for many weddings and events. Deborah has put her management and public relations skills into every planning aspect of creating an establishment that is inviting and offers their guests the experience they deserve.