12 Corners
//
12corners.com
12 Corners Vineyards was started by a small group of friends who grew up in Michigan and recognized the uniqueness of a site just four miles off Michigan's famed "Gold Coast." The neighborhood of Twelve Corners, Michigan is the vineyards namesake and features a 115-acre estate planted with both vinifera and hybrid grapes. Riesling, Cabernet Franc, Merlot, Chardonnay, and Traminette are but a sampling of the varieties offered.

Cogdal // cogdalvineyards.com
Cogdal Vineyards is a family enterprise that strives to create outstanding, small batch wines. The vineyard is situated less than 1/2 mile from Lake Michigan, which promotes healthy vines and superior grapes used to create a collection of eclectic, bold, and audacious wines. The tasting room also features cherry and maple harvested from the property, milled on site, and cut to finish to create the tasting bar, cabinets, and gathering table.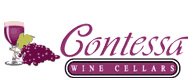 Contessa // contessawinecellars.com
Nestled in the fertile wine-growing hills of Coloma Michigan, Contessa Wine Cellars is the realization of a dream. Inside, you will enjoy a vast selection of fine wines, served in an elegant tasting room reminiscent of an Italian villa. Outside, you will be treated to spectacular orchard vistas from our European-style terrace overlooking the rich, green Coloma Valley.

Dablon Winery / dablon.com
Dablon Winery is Southwest Michigan's newest tasting room seated upon 36 acres of estate-grown grapes planted on a 75 acre farm. Believing that exceptional wine comes from exceptional grapes and their unique terroir, Dablon grapes are hand-nurtured from the time they are planted until the grapes are harvested. All Dablon wines are produced their hillside facility and stored in an underground cellar.
Domaine Berrien Cellars // domaineberrien.com
Domaine Berrien Cellars has been making wines for family and friends for over 35 years and is committed to hand-crafting high quality estate bottled wines from the grapes grown in their vineyards. Domaine Berrien Cellars is an all estate winery, meaning that all wines are made only from grapes grown in our vineyards and that all winemaking and bottling takes place on site.

Fenn Valley // fennvalley.com
Fenn Valley is a small family owned vineyard and winery that was born out of a fascination with the art of growing premium wine grapes and making fine wines. The vineyard site, located along the shores of Lake Michigan, was chosen because the Great Lakes climate and deep sandy soils are ideal for growing grapes and crafting wines with an unparalleled stature and character. Fenn Valley features traditional European wine varieties carefully selected for their ability to thrive in our cool northern climate.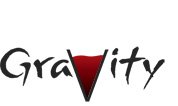 Gravity // gravitywine.com
Enjoy flights, friends, and photo-worthy views! Gravity specializes in wine flights, which are custom prepared trays of wine paired with delicious cheeses and crackers. There is seating inside and outside on a beautiful covered deck overlooking the vineyard and lake. Come and see why everyone is affected by Gravity!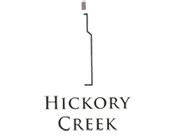 Hickory Creek // hickorycreekwinery.com
Hickory Creek Winery is the smallest production winery in the area, specializing in "old world" European-style wines made from local Lake Michigan Shore AVA fruit. Hickory Creek's charming red barn tasting room features a hand-hewn hickory wood bar with a view of the production area. At any given time, they offer over 20 varieties of wines to choose from for tasting.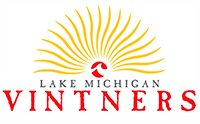 Lake Michigan Vintners // lakemichiganvintners.com
Lake Michigan Vintners is unlike any other tasting room in the Midwest. Under the direction of renowned winemaker, Michael Moyer, Lake Michigan Vintners wines are handcrafted by Lake Michigan College's wine and viticulture students. They prove that Southwest Michigan wines can rival the greatest wines of the world by producing delicious wines of exquisite balance and finesse.

Lemon Creek Winery // lemoncreekwinery.com
Lemon Creek Winery's long tradition of quality winemaking has garnered hundreds of awards in over 30 years of making Michigan's finest wines. With an impressive collection of white, red, and specialty wines, you'll be sure to find something you love. Lemon Creek's historic vineyard and winery is nestled in the heart of Michigan's wine country with award-winning wines that are 100% estate-grown and bottled—keeping a tradition that has lasted for more than 160 years.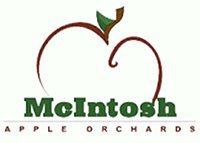 McIntosh Cellars // mcintoshorchards.com
McIntosh Wine Cellars creates a wonderful selection of wines that are made and bottled on the property with selection of premium fruit wines rounding out their selection. The main focus of this winery is the creation of Traditional Olde World Style Hard Cider and iced apple aperitif. Taste and see what makes McIntosh so incredible as you gather with friends and family and let these wines find a special place in your cellar or home.
Moonrise // moonrisewinery.com
As the first winery and tasting room to open up in Bainbridge township, we at Moonrise LLC are excited to offer our Lake Michigan Shores and Estate wines. We are a small family winery owned and operated by Tom and Karen Zabadal. Stop by to taste our twelve wines made with love, patience, and passion. If you like a good workout to pair with your wine, you're more than welcome to walk up the hill and lookout over the agriculturally diverse valley where we are located. Nine of our twelve wines are grown in our 3.5 acre vineyard.

Red Top // redtopwinery.com
Opened in 2017, Red Top specializes in featuring an extremely diverse line up of products from a bourbon barrel-aged cabernet franc, to a rum barrel-aged white wine, to a pina colada flavored sparkling white wine and interesting seasonal ciders. All wines and ciders are served on tap, which is great for the environment, better for the wines, and great for you since you can have just a taste or a whole glass! Red Top is a break from the traditional!

Round Barn // roundbarn.com
Discover great wines, cool brews and uplifting spirits within the hills of Southwest Michigan at Round Barn Winery, Distillery, and Microbrewery. As the name indicates, they not only produce fine Lake Michigan Shore wines, Round Barn also has a lineup of distilled spirits and interesting brews on tap. With winemaking classes, festivals, and seasonal weekend live music, there is always something going on to keep you entertained!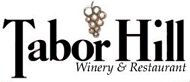 Tabor Hill // taborhill.comFor the past 50 years, Tabor Hill has been a beacon on the Southwest Michigan wine trail. Tabor Hill has built a legacy which can been seen amidst a fresh new look that offers a modern vibe while still paying homage to their roots. From chef-crafted menus and breathtaking views, to a signature Tour & Taste experience and live entertainment, a stop at Tabor Hill will make your wine country dreams a reality right in the heart of Southwest Michigan.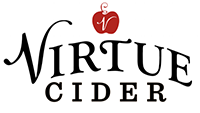 Virtue Ciders // virtuecider.com
The farm at Virtue Ciders provides a picturesque setting for sharing cider and food with friends and family. Situated on a working farm, Virtue Ciders also grows heritage vegetables (available for purchase during the summer) and heritage breed pigs, chickens, and sheep. They also have comfortable and beautiful places to enjoy a glass of fresh blended ciders with layers that unfold like fine wines.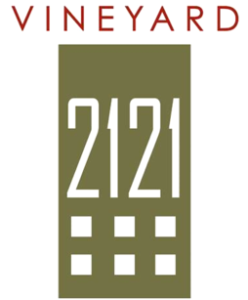 Vineyard 2121 // vineyard2121.com
Wine should be appreciated and savored in a peaceful setting, one that transports you from the chaos of everyday to a beautiful escape. Vineyard 2121 began with the shared passion of Jeffrey & Deborah Pallas for entertaining friends, their love of Southwest Michigan and all it has to offer. This duo combined their expertise to create an idyllic destination. Jeffrey designed and built an exquisite tasting room and winery. With Jeffrey's numerous years of landscape design, the site is the perfect setting for many weddings and events. Deborah has put her management and public relations skills into every planning aspect of creating an establishment that is inviting and offers their guests the experience they deserve.