Main Content
Our booking system is down this week for maintenance and updates! To book a winter season tour, or to place your lunch order selections, Give Us a Call:
269-978-8777
Our booking system is down this week for maintenance and updates! To book a winter season tour, or to place your lunch order selections, Give Us a Call:
269-978-8777
Experience the Lake Michigan Wine Region in comfort and luxury
Focus on the tastes, the colors, and the scents you find at your favorite wineries. Spend relaxing time with friends and family. These special occasions are meant to remember. We take care of all the details: driving, tasting fees, lunch, and more so that you are free to relax and enjoy the day.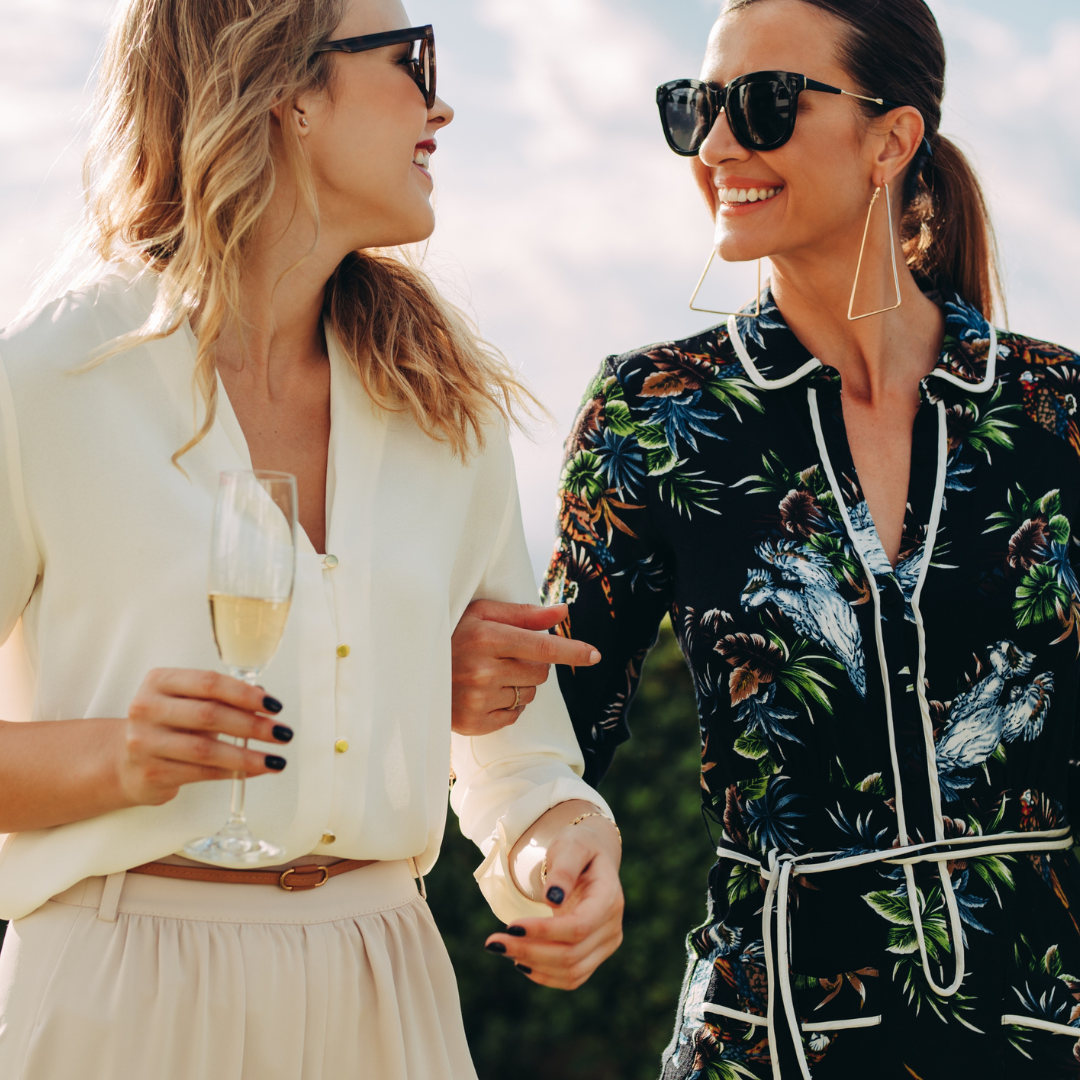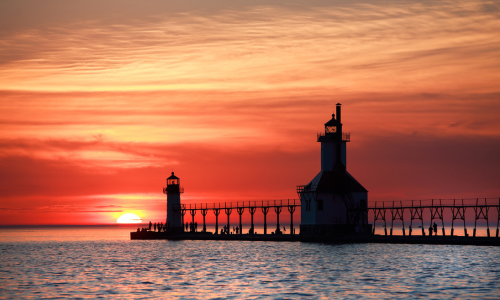 Start in St. Joseph, Michigan
Begin your tour in the sophisticate and idyllic St. Joseph, MI. Choose from our Vino Coach or Wine-O-Wagon. You may also book a Private Transit tour for just your party.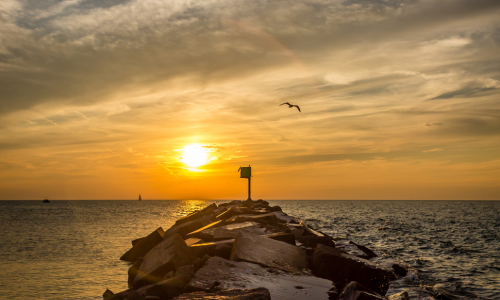 Start in New Buffalo, Michigan
Begin your tour in laid back destination town New Buffalo, MI. Choose from our Vino Coach or Wine-O-Wagon. You may also book a Private Transit tour for just your party.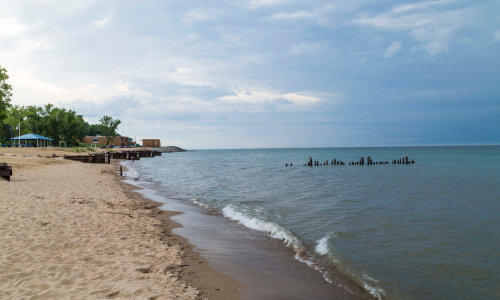 Start in Stevensville, Michigan
Your uniquely memorable open-air adventure in our special event Trolley begins in lovely Stevensville, MI.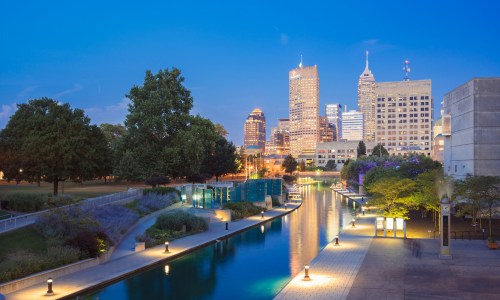 Start in Indianapolis, Indiana
Expand your adventure landscape to include hip locations in Indianapolis and book a private tour for your party.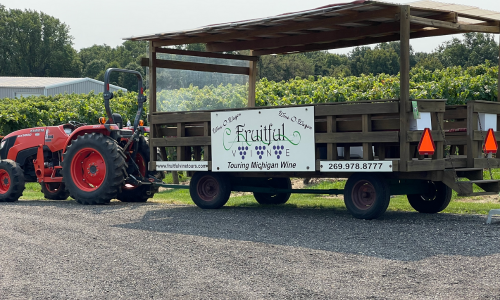 Wine-O-Wagon Tours
The Wine-O-Wagon is a delightful open air tour with an ideal social and engaging experience for up to 14 people.

$180.00/person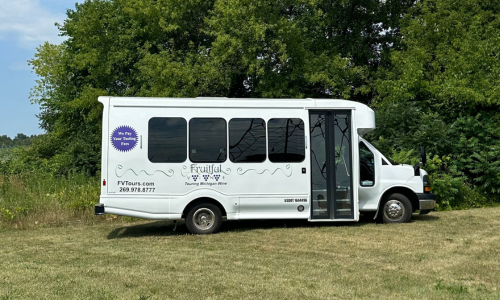 Vino-Coach Tours
Explore Southwest Michigan wine country in comfort and style. This fun and informative tour option acommodates up to 14 people.

Between $180-195.00/person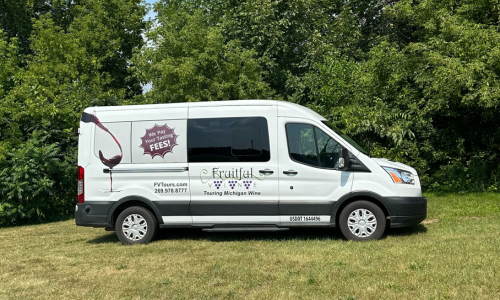 Private Transit Tours
We have the perfect option for your large group private luxury tour needs, with our private transit. Tailor this experience to your group's exact needs.

Prices vary based on chosen options.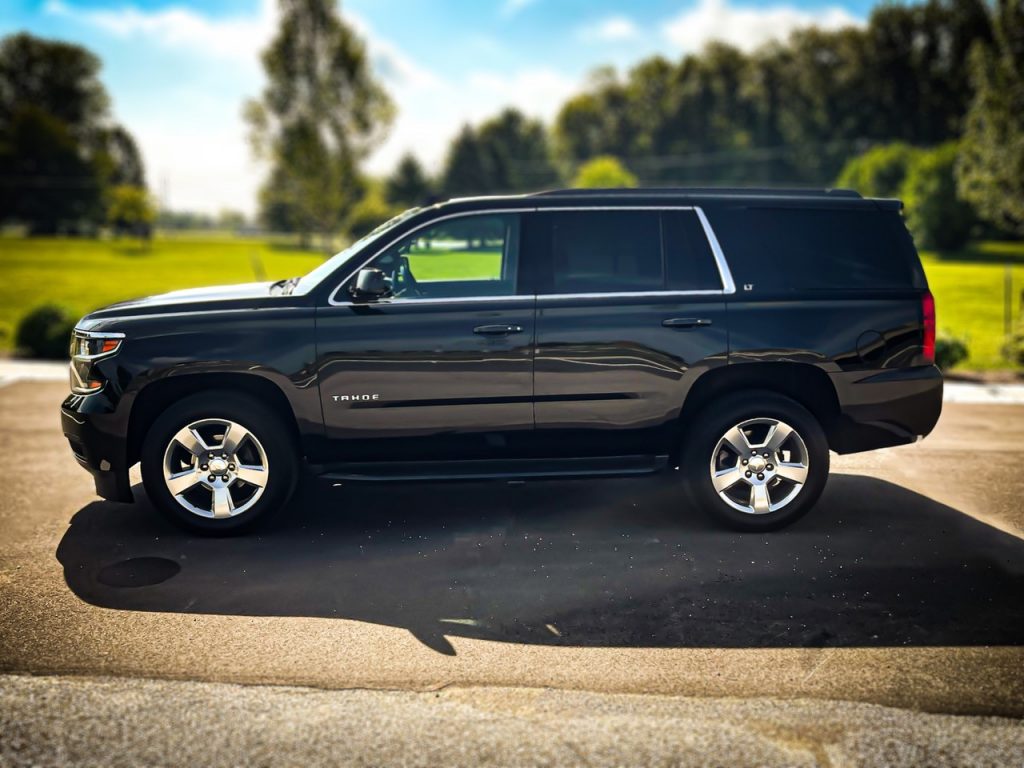 Private Tahoe Tours
If your group is smaller, yet wants to experience our private luxury tours, our ultra-plush Tahoe option is for you. Tailor this experience to your group's exact needs.

Prices vary based on chosen options.
We celebrated a friend's 60th birthday and had a wonderful day spent with LJ! She added to the fun and festivities of our day, covering every detail. It was an awesome time, thank you!
Linda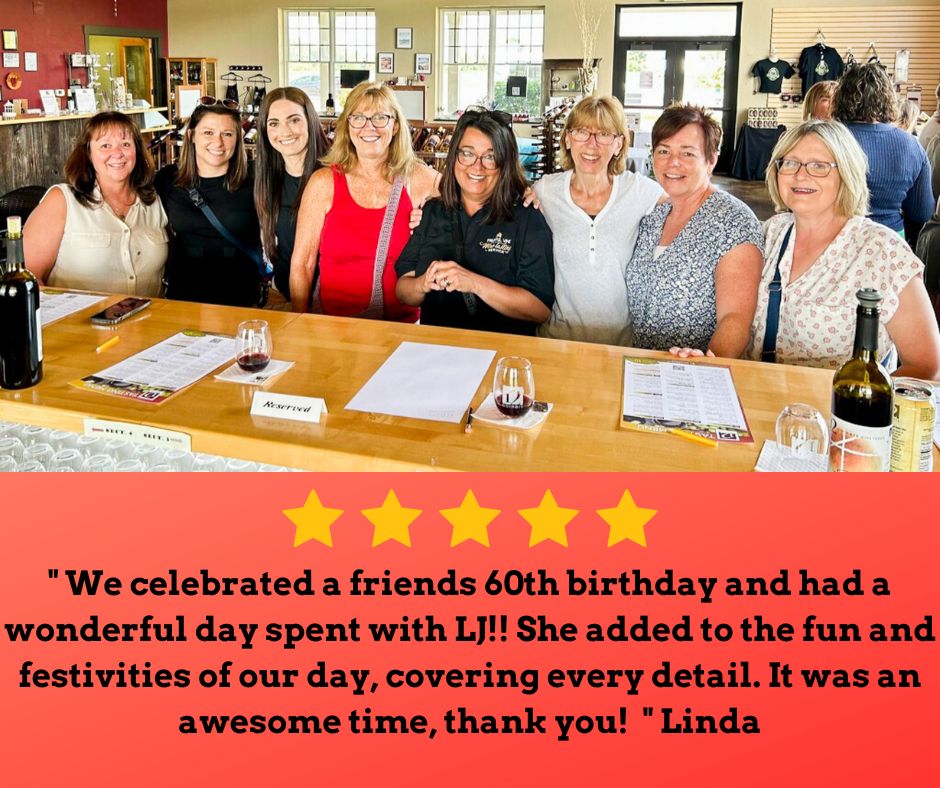 We had a BLAST with you (Lori Jo) and appreciated all you did. We all said you felt like our "mom" for the day and we felt very well taken care of. Thanks again so much for all the lovely pictures.
Connie L.

Best wine tour!! From start to finish, Mr. Dan was super nice and accommodating. Couldn't ask for a better experience.
Jen P.
We booked a Thursday tour. We were picked up right on time at our hotel, van was clean and comfortable, and our driver Dan was personable and professional. He helped store our purchases, and attended to everyone's comfort and needs happily all day. A very enjoyable day, we will book again in the future if there is a new variety of wineries.
Dana B.
Just had my bachelorette party and we spent the day with Fruitful Vine Tours and it could not have been better! The tractor wagon ride was delightful and allowed you to enjoy the scenery (especially the vineyards). Every staff member was very knowledgeable about different aspects of the tour. Our guide, Dan Kirby, was fantastic!! He took so many candid photos for us and was very friendly. I'd recommend these tours to anyone!
Brittany D.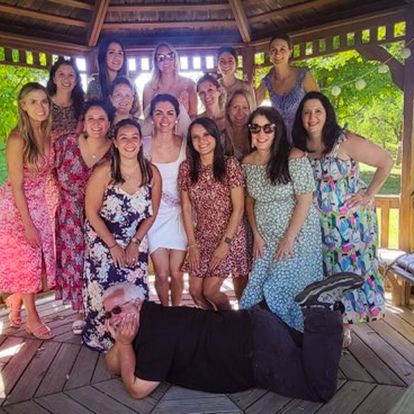 Dan and Deb were AMAZING! We felt incredibly taken care of and had a wonderful experience. Highly suggest for anyone looking for a quality wine tour experience.
Haley T.
If you have never done a wine tour with Fruitful Vine Tours and you love wine tasting, please try it. I've done two tours two years apart and both times it was very fun, enjoyable and the wine was very good. Both times Gravity was a part of the tour. Gravity wine is really good and it's a nice modern winery. Love it!
Cynthia W.
Chicago, IL
Our guide drove us around for the day and really got to know us! He was a great host and knows his wines! Would totally do this again!
Pamela W.
Sandwich, IL
My husband scored a 10 for choosing the Fruitful Vine Winery out of New Buffalo to celebrate our anniversary. Our tour guide was friendly and helpful. He gave us enough space to do our tastings yet was right there loading our purchases before we could lift a finger
Jen M.
Milwaukee, WI
Absolutely fantastic! What a great combination: food, wine and a designated driver! Would recommend to couples doing a romantic weekend to girlfriends having a girls day out! The itinerary includes the best vineyards in Michigan's Wine Country with each boasting their unique charms! Our tour guide was attentive and entertaining! We just got back doing their St. Joe's leg of the tour on a fabulous Sunday afternoon. Definitely going to recommend to everyone we know, you need to book with them ASAP!!
Kathy S.
Chicago, IL
Can I say...Sophistication at its best? Bring out the Burberry scarves and Chanel red lipstick because me and my girls painted this town red! We had a great tour guide! Took us to four great vineyards and helped us carry our purchases back to the bus! All the wineries had a different setup, making every stop unique! Definitely will do this again!
Lauren P.
Bolingbrook, IL
Fruitful Vine picked us all up on time, carted our sober to not so sober by the end selves, and brought us back safely. That in itself is wonderful! Our guide entertained us, kept us together, kept our stuff, and was all around delightful. We filled the coach so we did not share with anyone else, that made it better for us.
Danielle C.
Chicago, IL
You don't have to worry about driving after drinking or getting lost trying to follow a wine tour map. We were able to just sit back and relax. Our guide was great! At every stop he would tell us some history about the winery, his favorite thing (or wine) at each place—it was very interesting and had a personal touch.
Heather G.
Crown Point, IN
My bachelorette party was this weekend and my Maid of Honor and I decided we'd go up to Michigan for the wineries and such. Fruitful Vine was the place that we chose to drive all 13 of us around. It is such a great idea! First of all, trying to get 13 women to decide who is going to drive to Michigan is about as hard as herding cats so just imagine trying to do the same for a bunch of wine tastings. This was a a no-brainer.
Vanessa P.
Chicago, IL
We had such an amazing time on our tour. Our tour guide/driver was wonderful! So knowledgeable, great driver, and very attentive. He kept the group on task and collected all of our wine for us as well and stored it in the bus. Great selection of wineries as well we visited.
Megan K.
Chicago, IL
My girlfriends and I went on a girls weekend trip to New Buffalo and signed up for this wine tour. It was the best idea for our trip! We went to Hickory Creek, Gravity, Free Run, and Round Barn. We had a good amount of samples, 4-6 tastings depending on location. The atmosphere was fun and our driver was amazing! After the first two wine stops, we made friends with many new people on the bus! We will definitely be coming back!!
Maria Cristina P.
Darien, IL
This is our 2nd trip and couldn't ask for a more perfect day! From pick up to drop off, such a great time. We booked this for our girls trip and we had so much fun. We enjoyed the wineries, they go about and beyond to make sure you have the best experience! Dan thank you for everything :)
Tiffany N.
I booked the Vino Coach for my sister's bachelorette party. The tour was awesome!! Everyone had a wonderful time. Our driver was AMAZING! Very friendly, attentive, and informative! We couldn't have asked for a better tour guide!! All of the wineries were good and staff friendly. Thank you for helping me make my sister's party great!!
Amanda B.
Plainfield, IL
Booked a trip to celebrate my girlfriend's milestone birthday. We live an hour away from New Buffalo, MI and have always wanted to do the wine tours and not have to drive. What a pleasant experience. We had a very comfortable air-conditioned bus, a very friendly and knowledgeable tour guide, and a great experience at all of the wineries. They even call your lunch order in while at one stop so it is ready and waiting for you when you arrive at the lunch stop. My girlfriend and I cannot wait to bring our husbands back and take the St. Joseph tour. Thanks so much for a great experience.
Cindy P.
Schererville, IL
My boyfriend and I took the Vino Coach tour on Sunday from New Buffalo, and I could not rave enough. We lucked out with a gorgeous day in late October. The tour was so organized and our driver was so friendly and accommodating. We got straight in to every tasting and even go to the back room for a few. From holding and packing up our wine, to opening every door and calling in our lunches ahead of time, Alan was way beyond great! I am a tough customer, but I could not recommend this tour enough!
Lauren S.
Fort Wayne, IN
We were picked up promptly, if not a little early, for our wine tour this past Saturday. Our tour guide was funny and welcoming as we made our way to 4 wineries. We visited Gravity, Lemon Creek, Tabor Hill, and Round Barn on our tour. I was so happy to spend the most time at Round Barn as it had a funk band playing as well as a great outdoor party. It was great not having to worry about getting lost and/or driving and Fruitful Vine was the perfect choice for us. I would most definitely recommend this tour to any friends looking to see the beautiful wineries of Michigan!
Christina T.
Chicago, IL
Get to Know Us
We are a family-owned business with a heart for great adventures and good times with the people you care about most. We are dedicated to making your Fruitful Vine Tour one of the most memorable days you've ever had!